Daily News Wire Services
Updated: 02/19/2010 10:08:35 PM PST
"Captain EO," a 17-minute 1986 3-D musical adventure film starring Michael Jackson, will return to Disneyland beginning Tuesday, park officials announced.
"Captain EO" will be shown in the Tomorrowland theater, where it was shown from 1986-97. It replaces the 3-D film "Honey, I Shrunk The Audience."
A new 70mm print of "Captain EO" will be shown "and it will sound better than ever thanks to acoustic enhancements made to the theater since the film last played there in 1997," Heather Hust Rivera, Disneyland Resort's manager print and social media, wrote on the Disney Parks Blog.
Some special effects elements from the original presentation cannot be replicated, Rivera said.
"Captain EO" stars Jackson as a captain leading a spaceship on a mission to deliver a gift to a wicked alien leader (Anjelica Huston). It was directed by Academy Award-winner Francis Ford Coppola. George Lucas was its executive producer.
_________________
Love lives forever & Michael is Love
"It broke my heart when you were gone, but you didn't go alone... A part of my heart also went with you, the day God called you home... Rest in Peace, Applehead" ~ Love from Egghead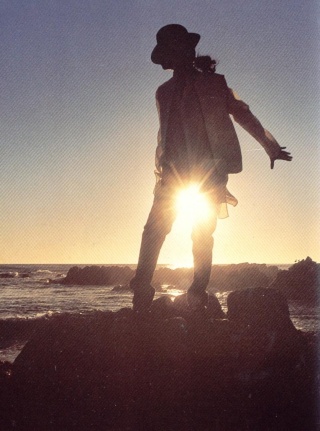 "Music has been my outlet, my gift to all of the lovers in this world. Through it - my music, I know I will live forever."